We're bringing back Black Trivia night (Jeopardy style) just in time for Black History Month!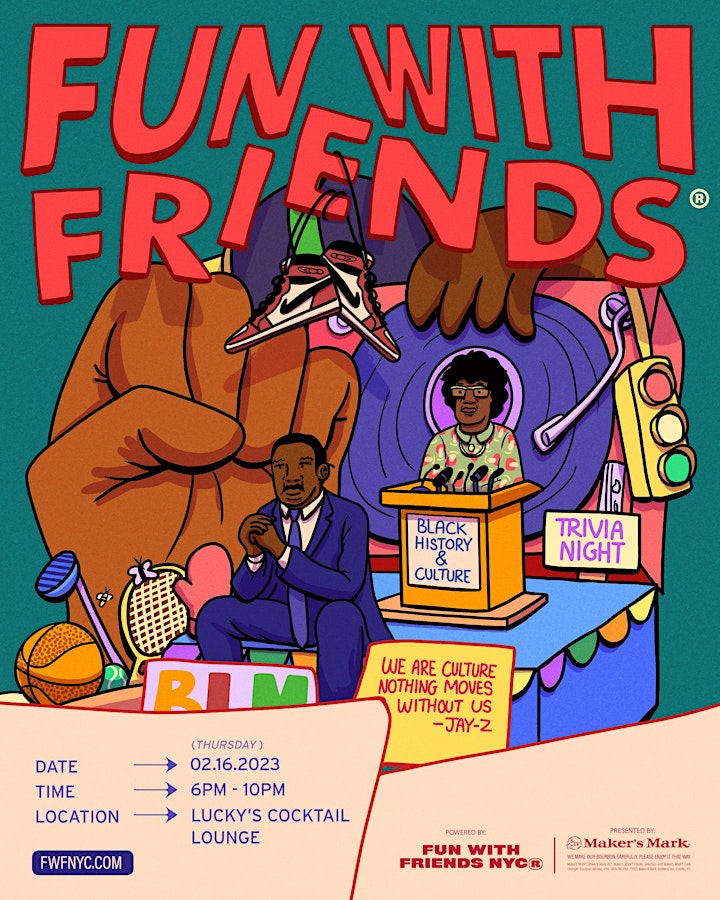 Cue the Jeopardy music… This event brand curates the best black trivia experience in NYC…. Who is FwF NYC?!? If you guessed the Crew, you guessed right! We're bringing back Black Trivia night (Jeopardy style) just in time for Black History Month.
We're celebrating beautiful black skin, beautiful black kin, and beautiful black dreams. Let's gather together to pay tribute to black excellence.
Join us on February 16 at Lucky's Cocktail Lounge for a night of Black Trivia and games! We'll be dishing out questions spanning Black history, culture, music and much more from 6 -10 p.m.
Come through with your FRIENDS and test your knowledge. This event is fueled by Maker's Mark so be sure to hit the bar for delicious drink specials.
We'll also have a mini spades tournament so bring your favorite partner through too! Count your books right and let's have a FUN night, FRIENDly night.
Power to the people ✊🏾See you soon FRIENDS!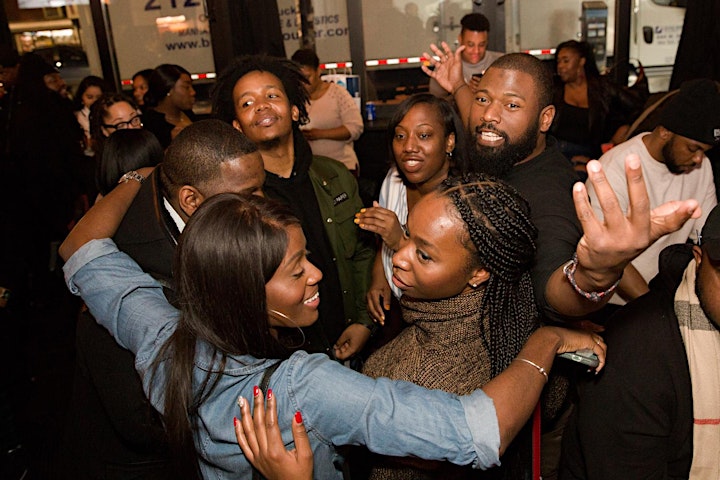 Please be aware that by attending this event, you grant Fun With Friends, LLC, its Event Sponsors, its Successors, Assigns and Licensees permission to utilize your image, likeness, acts, poses, plays, appearance, movements, and statements in any live or recorded audio, video, or photographic display or other transmissions, exhibition, publication or reproduction made of, or at, the event (regardless of whether before, during or after the event) for any purpose, in any manner, in any medium or context now known or hereafter developed, without further authorization from, or compensation to, you or anyone acting on your behalf in perpetuity.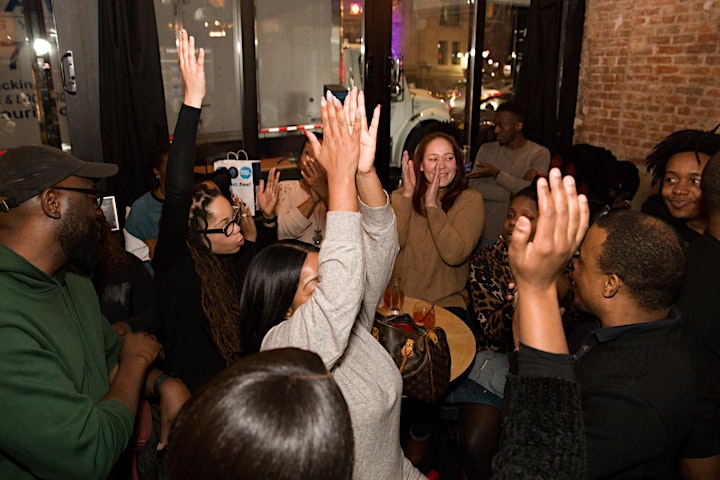 WE MAKE OUR BOURBON CAREFULLY.
PLEASE ENJOY IT THAT WAY.
Maker's Mark®, Maker's Mark 46®, Maker's Mark® Private Selection and Maker's Mark® Cask Strength Bourbon Whisky, 45%–58% Alc./Vol. ©2023 Maker's Mark Distillery, Inc. Loretto, KY.